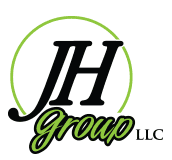 Drainage, Irrigation and Sprinkler Repair Services
ARLINGTON / MANSFIELD, TX - DRAINAGE AND IRRIGATION SERVICES - SPRINKLERS - REPAIRS
JH Irrigation & Drainage will evaluate your residential or commercial property in Dallas Fort Worth and recommend the best property drainage plan to preserve your foundation.


Improper drainage can result in plants being over-watered, flooding, and structure damage. Our french drains and swales will stop expensive foundation issues from even starting.

JH irrigation and drain systems saves your property by:

Helping prevent erosion
Dispersing rainwater to your lawn
Preventing surface puddles
Removing water from your foundation

Get a FREE ESTIMATE for your next irrigation or drainage project in the Arlington Mansfield Dallas Fort Worth Texas area!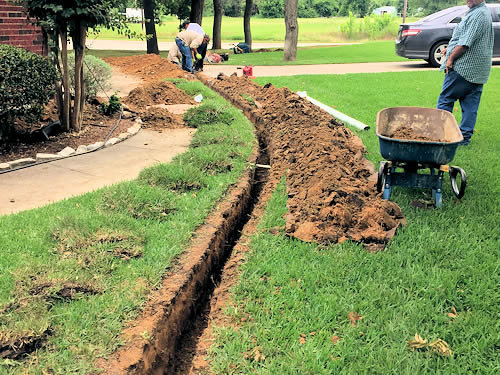 French Drains: Redistributing Lawn Drains

A French drains are underground trenches that capture ground-water. Ground-water collects in a french drain and diverts to a low spot on the land or to a concrete run off. An ideal french drain allows water to freely flow from the trench back on to the surface of the land.

These drains let you decide where you would like ground-water to flow instead of collecting in random areas. JH Group has used french drains to drain a completely flooded landscape into dry gardens. As long as the place you choose to drain the water is in a lower elevation than original location of the water, the french drain can be your solution.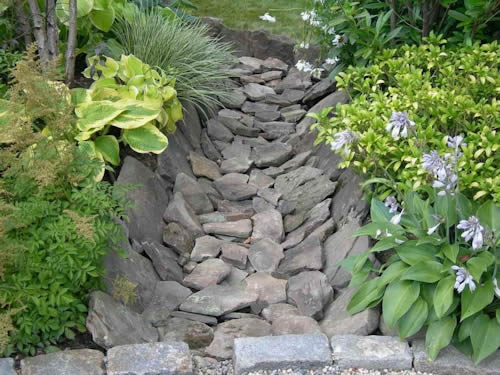 Swales: Low Maintenance Lawn Drains

JH Irrigation & Drainage incorporates Swales into a site to help maintain excess water.

We design Swales to infiltrate run-off water from smaller storms and convey runoff from larger storms. Because Swales must slope downhill, they tend to be deeper as they get longer. A Swale will generally drop 1 inch for every 10 feet of length for a relatively flat yard. We like to use Swales when possible because they are virtually maintenance free for homeowners.

With enough slope for gravity to push down water, JH Irrigation and Drainage can install a Swale to fix your drainage problem.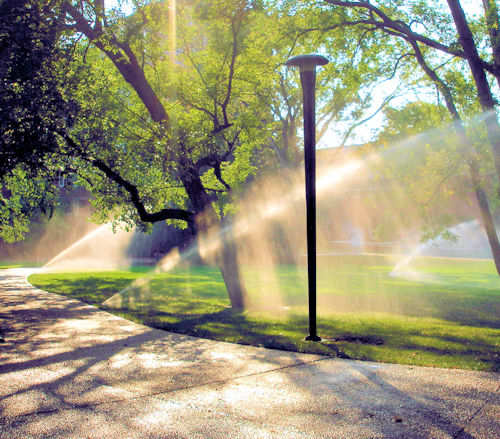 Get The Right Sprinkler System For Your Lawn in Dallas / Fort Worth

JH Sprinkler Systems will assess your property to custom tailor a plan for your lawn's watering and drainage needs. Leading manufacturers such as Hunter and Rainbird give us an array of water flow control like drip lines, sprays, rotors and more! User-friendly clocks let you choose from a wide variety of watering patterns for your sprinkler system.

Your foundation requires water to prevent costly foundation repairs. Getting the right amount of water to the right place can get complicated, but JH Sprinkler Systems strategically installs sprinklers to keep your lawn hydrated at all times. The right lawn sprinkler system will keep your lawn green and save you time and money from expensive foundation repairs that comes from an under-watered or over-watered lawn.

New installation - Adding zones - Repairs - Pool re-routes - Modifications - Valve locations - Tune Ups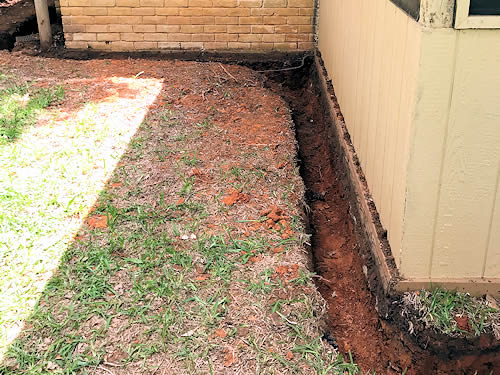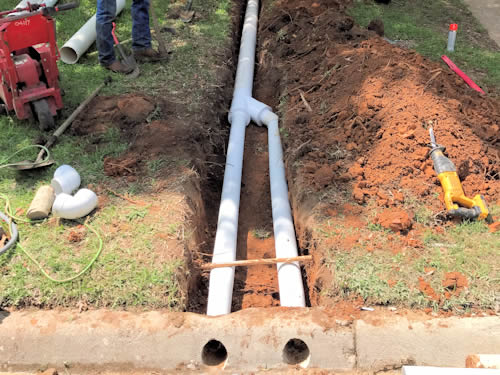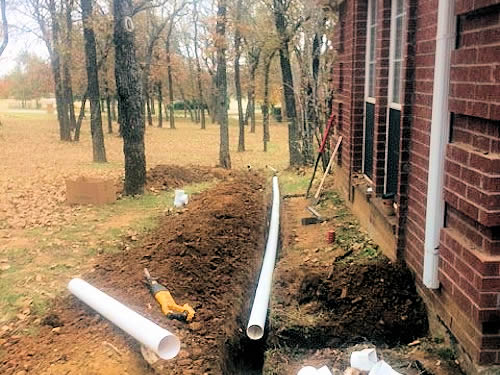 Our Drainage, Irrigation and Sprinkler Repair Service Areas in North Texas
Arlington TX, Burleson TX, Cedar Hill TX, Dalworthington Gardens TX, Grand Prairie TX, Kennedale TX, Mansfield TX, Midlothian TX, Pantego TX, Rendon TX, and Surrounding Areas

JH Group, LLC
PO Box 1624
Mansfield, TX 76063